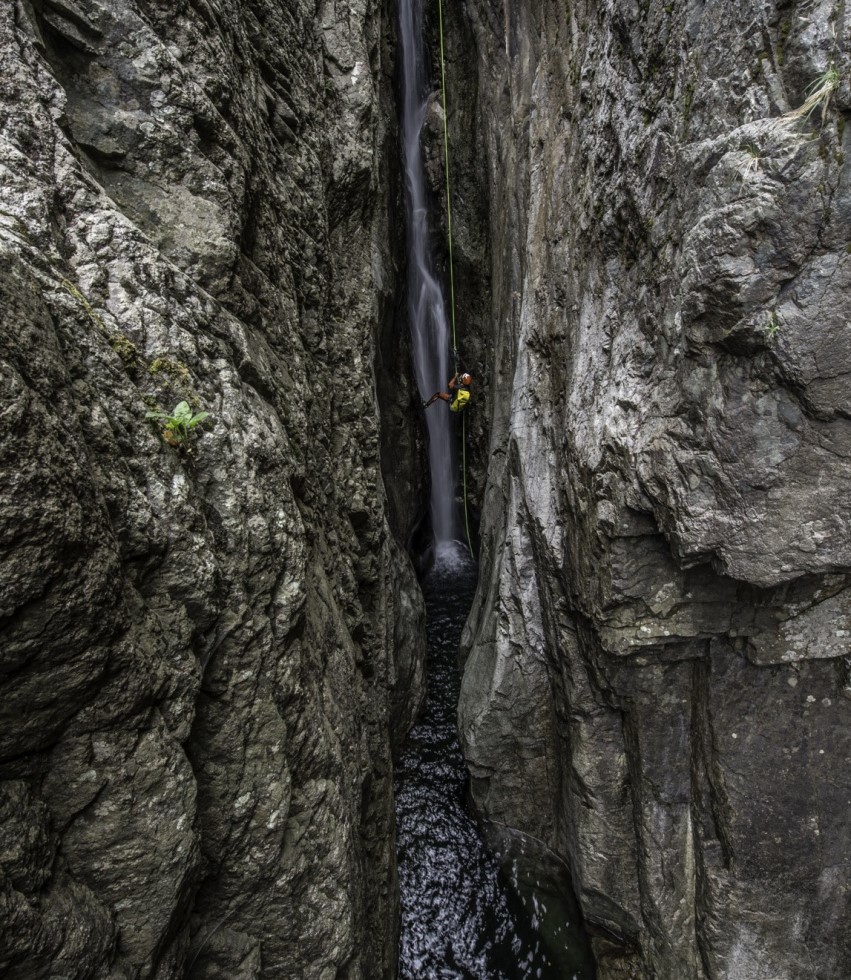 To participate in a descent, reservation is mandatory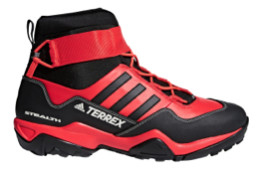 Canyoning shoes are available to rent :
10 € per person
Price : 60 € per person

This canyon is scheduled daily from June to September - sports descent

Mentoring by : a Nationally Certified Canyoning Instructor
Number of participants with an instructor : 12
Difficulty : This canyon is great for beginners but a good physical condition is highly recommended. It is not recommended for people who are very sensitive to heights.
Age : From 12 years old
Period : From June to September
Duration activity : about 4 hours
Approach march : 15 minutes
Walk back : 30 minutes
Abseiling maximum height : 17 meters
Canyoning is a sports activity, each participant must know how to swim, you must be aware that the group will evolve in a specific environment which can be dangerous. Despite the presence of an instructor, an accident may occur and the instructor may not be held responsible for it.
No jump is required.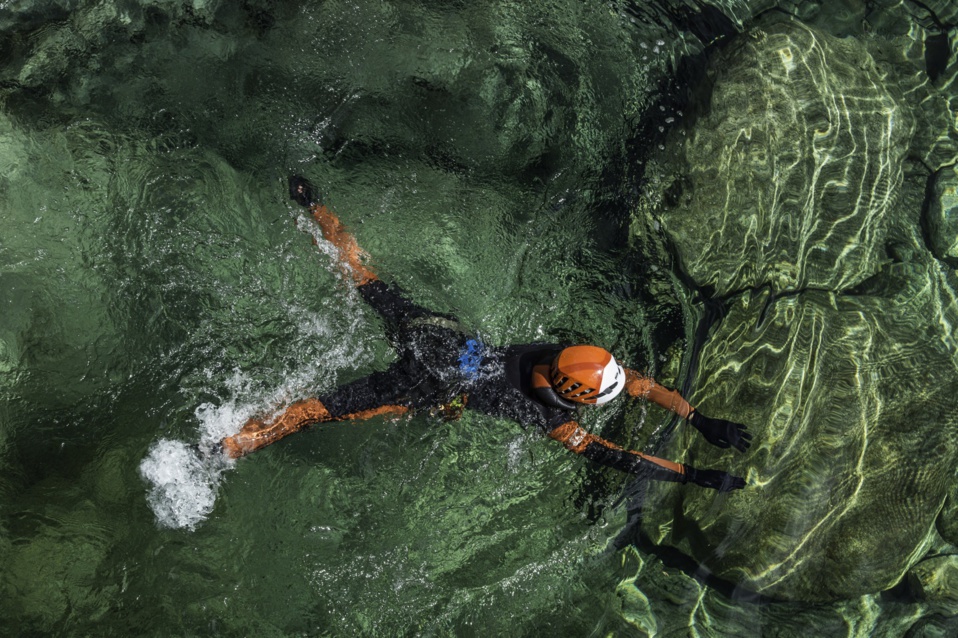 Gears provided by our agency :
Harness
Helmet
Wetsuit
Backpack
Must have gears not provided by our agency :
Swimsuit
Sports shoes (Water shoes are not allowed, they do not provide adequate protection)
One water bottle per person
One energy cereals bar per person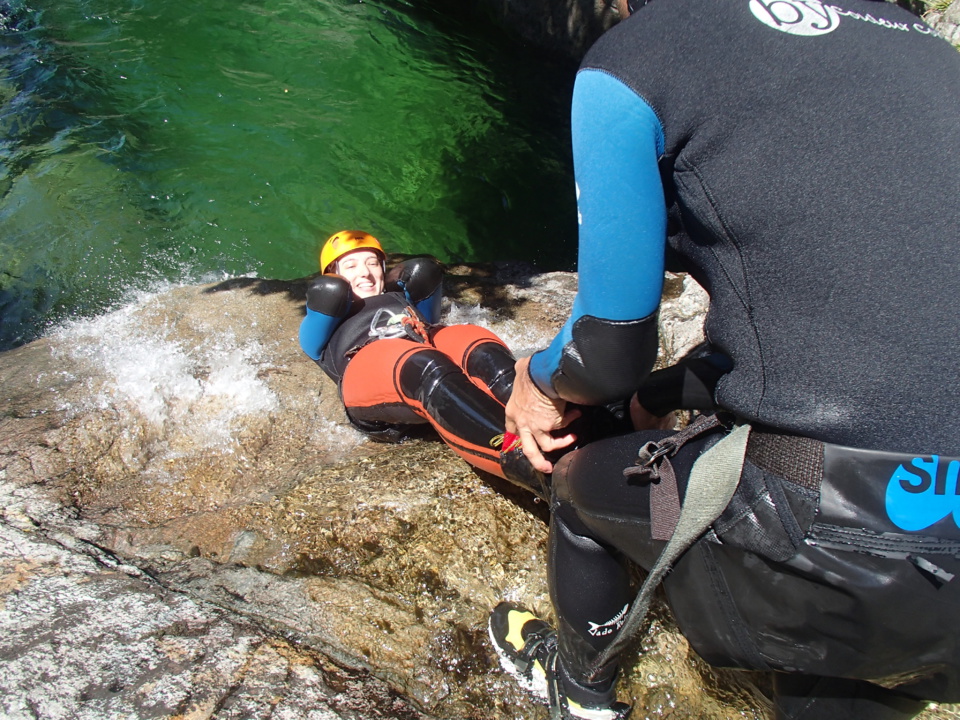 Geographical situation :
The canyon is situated at 1000m in altitude above the village of Soccia.
Soccia is located in the Vico region, in the backcountry of Sagone.
Access by car :
From Sagone : 45 min
From Cargese : 1h00
From Porto : 1h15 min
From Ajaccio : 1h30 min
From Porticcio : 1h30 min
Meeting place :
Meet every day from June to September just above the village of Soccia. The departure is from the Parking area at the beginning of the trail to the Creno Lake.
>
Download the map
>
Download the photo of the meeting place

>
Download the description of the access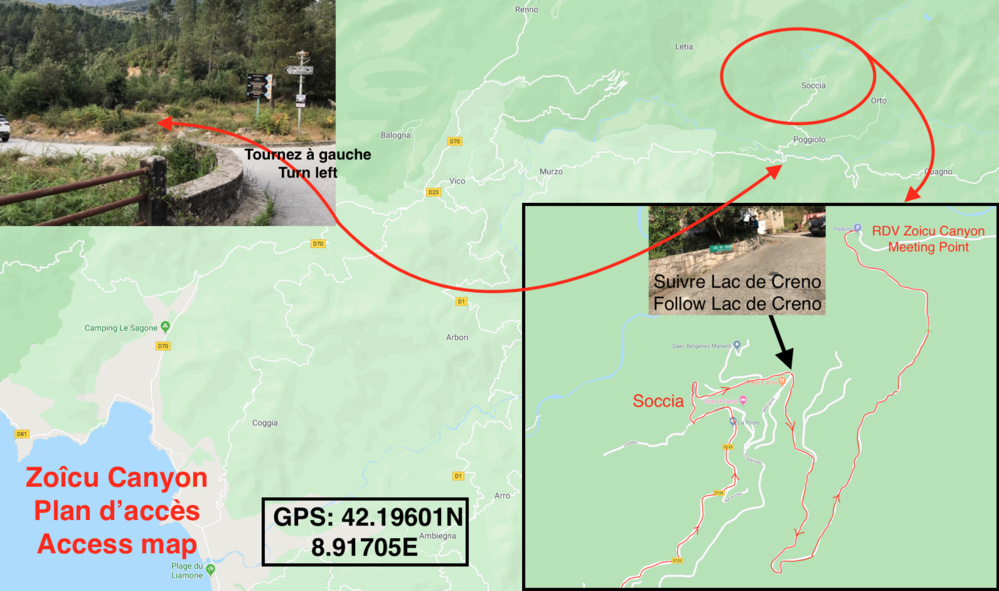 Video
10 reasons to choose the Zoïcu canyoning in sports version
- A real sports course
- A succession of magical abseiling
- The comfort of a canyoning base on the site
- The possibility of renting professional shoes
- Complete descent with : jumps, slides, abseiling and zipline
- Many jumps but never mandatory
- A mountain canyon far from the crowd of the coast
- The possibility of choosing the family or the sports descent
- New canyoning equipment for all sizes
- Nationally Certified Canyoning instructors
All about the sporting Zoïcu
The Zoïcu canyon is one of the most beautiful in Corsica, located above the village of Soccia.
The tour starts at the car park of La Croix near the path leading to Lake Creno.
Very wild, this canyon is well-known for the variety of its landscapes and its waters of unforgettable colours.

A complete tour with a 30 meters zip line, jumps, swimmings, natural slides and abseilings (some can be up to 20 meters high).

The passage through a very narrow gorge will be spectacular. The descent is worthwhile, but it is essential not to suffer from vertigo.

This canyon is suitable to children from the age of 12.