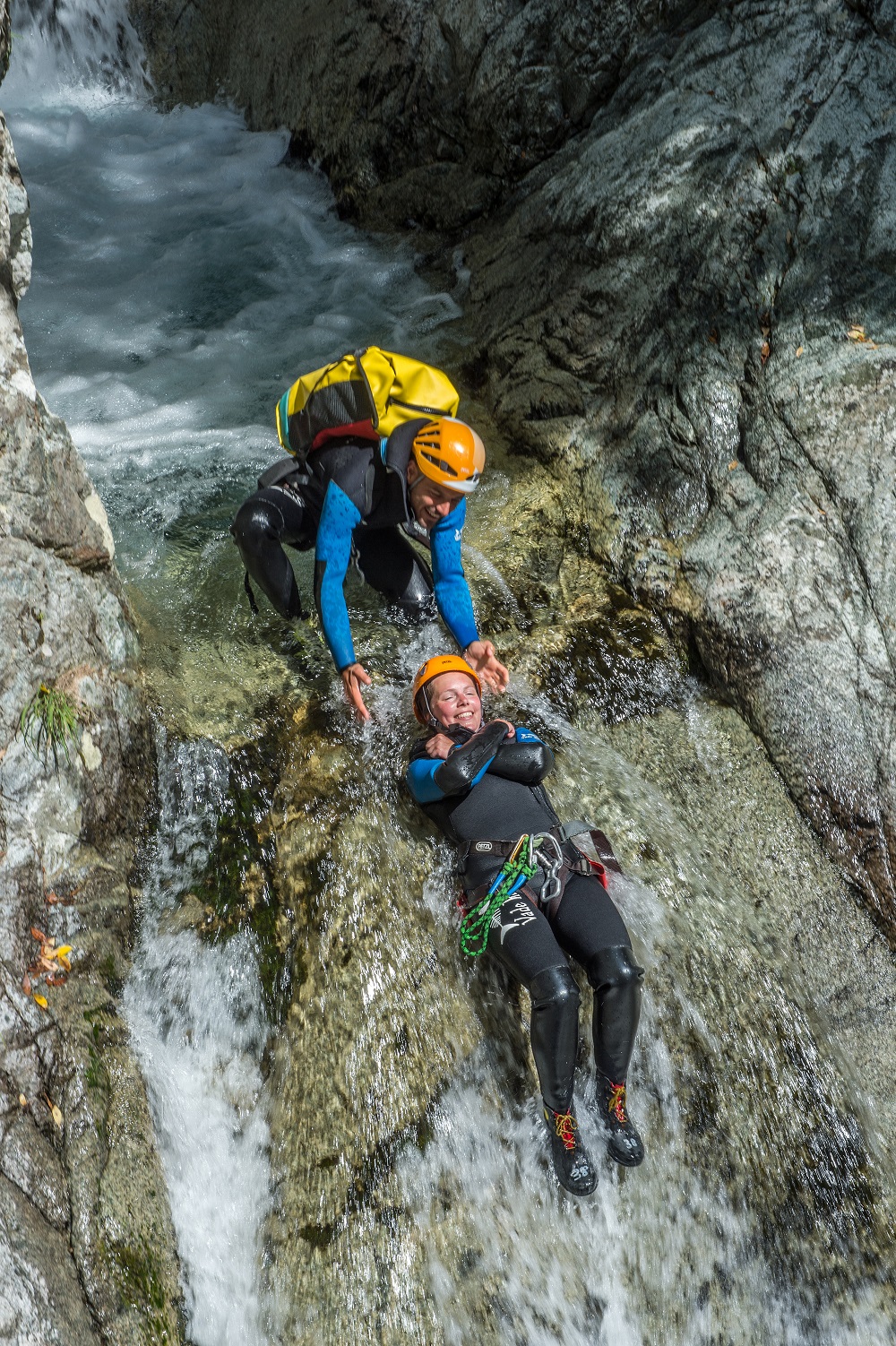 To participate in a descent, reservation is mandatory
Canyoning shoes are available to rent :
10 € per person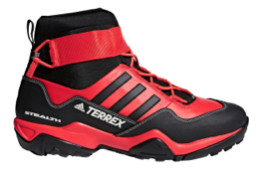 Discover the Verghellu Canyon



Price : 55 € per person
This canyon is scheduled daily from June to September
Mentoring by : a Nationally Certified Canyoning Instructor
Number of participants with an instructor : 12
Difficulty : This is an initiation level canyon that does not demand any prior experience, a good physical condition is recommended in order to make the most out of this activity.
Age : From 10 years old
Period : June to September
Duration of the activity : 4 hours
Approach walk to canyon : 20 minutes
Walk back : 3 minutes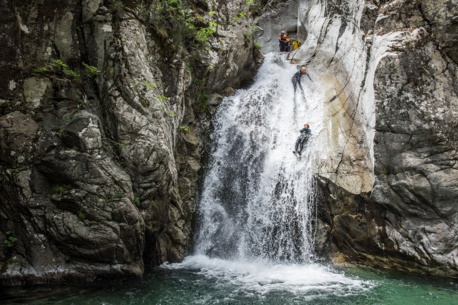 Canyoning is a sports activity, each participant must know how to swim, you must be aware that the group will evolve in a specific environment which can be dangerous. Despite the presence of an instructor, an accident may occur and the instructor may not be held responsible for it.
No jump is required.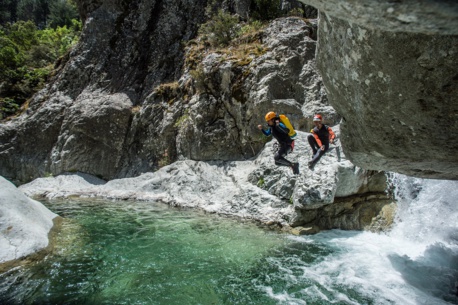 Gears provided by our agency :
Harness
Helmet
Wetsuit
Backpack
Must have gears not provided by our agency :
Swimsuit
Sports shoes (Water shoes are not allowed, they do not provide adequate protection)
One water bottle per person
One energy cereals bar per person
Geographical Situation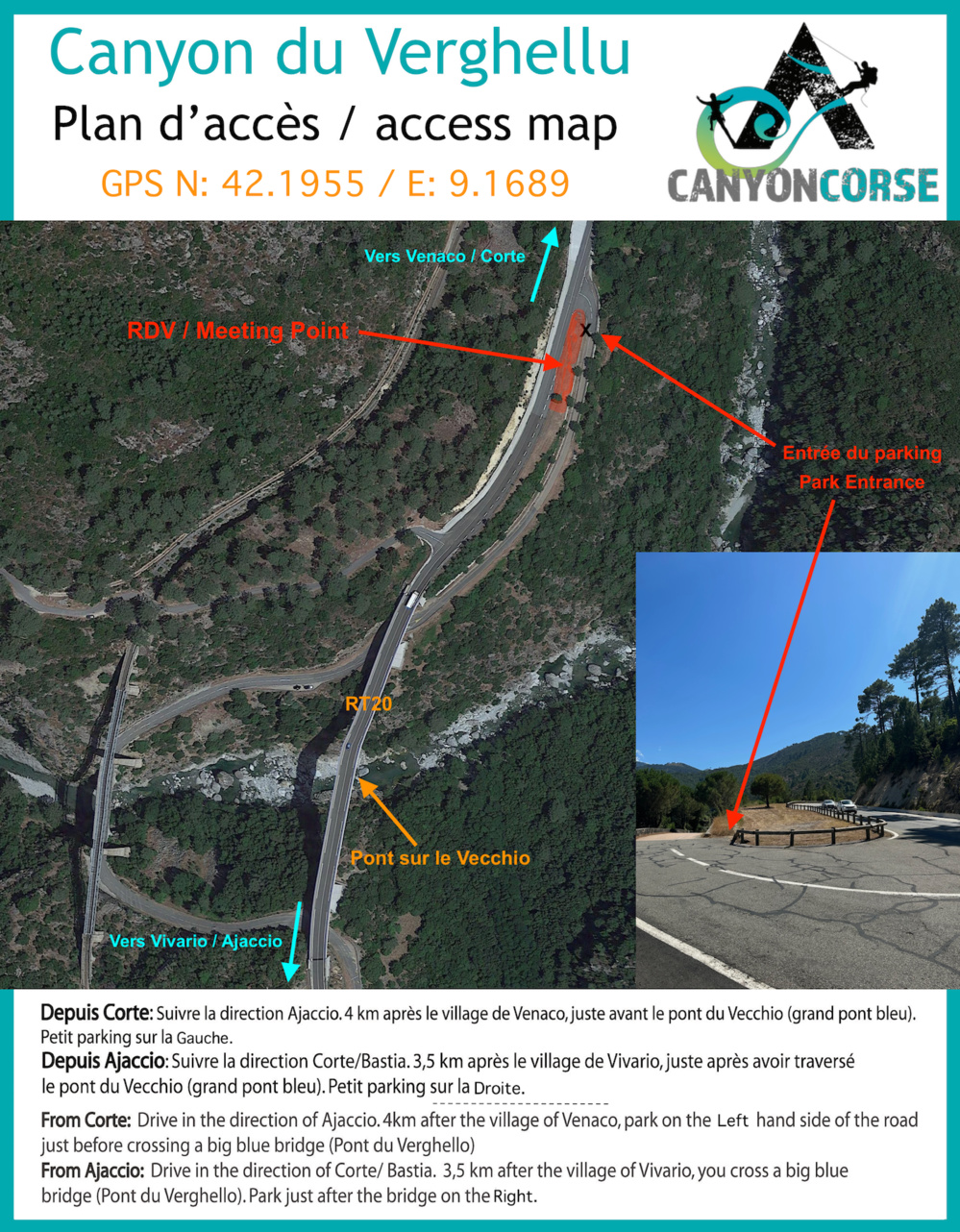 The canyon is located in the Verghellu Valley, between Venaco and Vivario.
Access by car :
From Ajaccio: 1h10min
From Ile Rousse: 1h00
From Corte: 15min
Meeting place :
The meeting place for departure is at the pont Eiffel (Eiffel Bridge) between the villages of Vivario and Venaco .
> Download the Map
Video of Canyoning in the Verghellu
10 reasons to choose the Verghellu canyon with Canyon Corse
- Water quality, no house nearby
- Various obstacles that can always be avoided
- A preserved nature site in the heart of the Rotondo nature reserve
- The highlight of the show : an ejection slide for many emotions
- An easy approach walk and almost no return walk
- A canyoning still little known and little frequented
- Qualified monitors and specialists in this canyon
- New canyoning equipment with the possibility of renting professional shoes
- Canyon easy to access for holiday-makers from Calvi, Ile Rousse
- An initiation canyon that has all the ingredients of a real descent
All about the Verghellu Canyon
The Verghellu is a complete canyon of discovery suitable to both beginners and advanced people.

It's a montainous canyon whose crystal clear water will be appreciated by Nature lovers.

Located near Corte, between the villages of Vivario and Venaco, it is one of the most beautiful canyoning tour in the Center of Corsica, very aquatic and wild.

For people staying in Balagne, Calvi - Ile Rousse area, it is the nearest and the most accessible introduction descent.

You will find the best obstacles : numerous jumps in clear water pools, natural slides including one ejectable.

Easy to access, it offers all the essential assets to experience playful moments in the magical Verghellu forest.

The children from the age of 10 can take part in the descent without any difficulties. They will be equipped with material perfectly adapted to their template. They will be fond of the funny aspect of that canyon.

We provide all the equipment necessary for the descent : neoprene wetsuit, helmet, harness. For more comfort, special canyoning shoes can be rented. If needed, think about it when you make your booking.

During the whole activity, you will be with canyoning instructors who perfectly know the spot. As professionals, they ensure you the safety and smooth running of the activity.