​Inscription :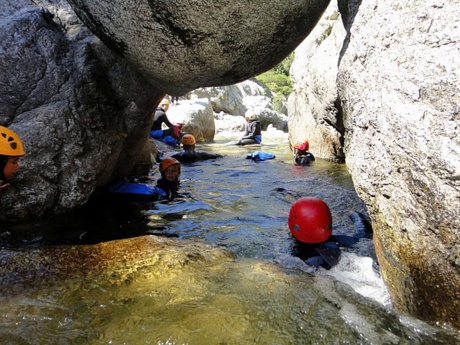 Discover the Vecchio Canyon with your family
This canyon is scheduled daily in July and August.
Price: 45 € per person
Mentoring by : a nationally certified Canyoning Instructor
Number of participants : 12
Difficulty : An easy aquatic course. This program is particularly tailored towards children (knowing how to swim) and families. We do not accept registrations from children not accompanied by an adult
Age : From 6 years old
Period : from June to September
Duration of the activity : about 3 hours
Approach walk to canyon : 10 minutes on a small stony and steep path
Descent duration : 2 hours
Walk back : 20 minutes on a small stony and steep path
Rappel maximum height : 4 meters - No jump is required
>
Photos of the Vecchio canyon
<
We ask participants to be in good physical condition, to know how to swin and to have no health problems.
No jump is required.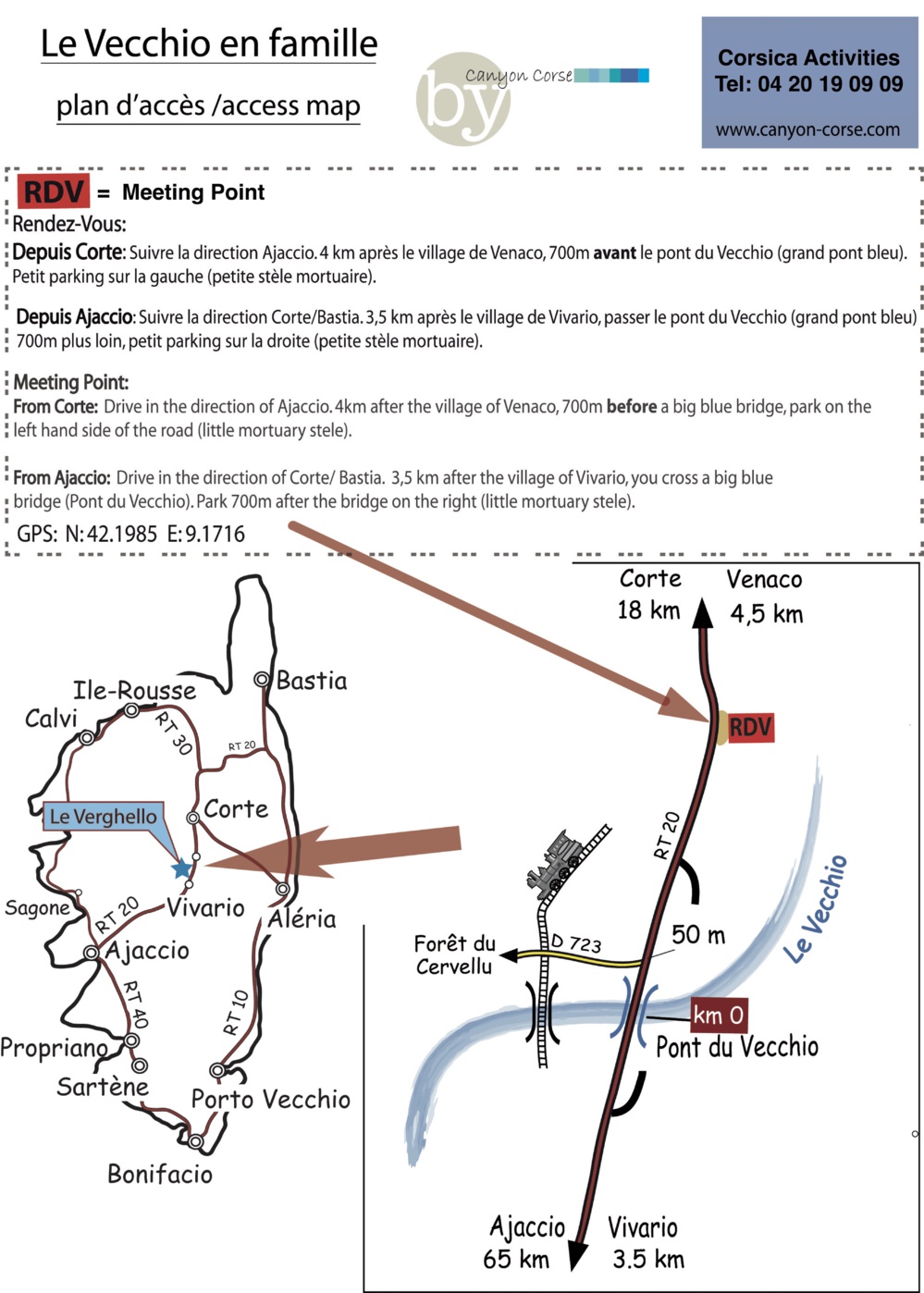 Geographical situation
The canyon is situated in the Monte d'Oro Massif between the villages of Venaco and Vivario.
The pont du Vecchio (Vecchio Bridge) is also called the Pont Eiffel, on the national road T20 between Ajaccio and Corte.
Meeting place :
Every day from June to September at the Pont du Vecchio (Vecchio Bridge)
Access by car :
From Ajaccio : 1h15
From Porticcio : 1h15
From Corte : 20 minutes
From Ile Rousse : 1h20
From Calvi : 1h45
From Bastia : 1h30
From Aleria : 1h00
> Download the Map
>
Download the photo of the meeting place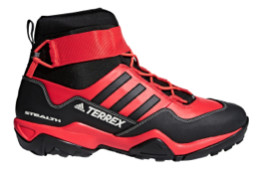 Canyoning shoes are available to rent : 8 € per person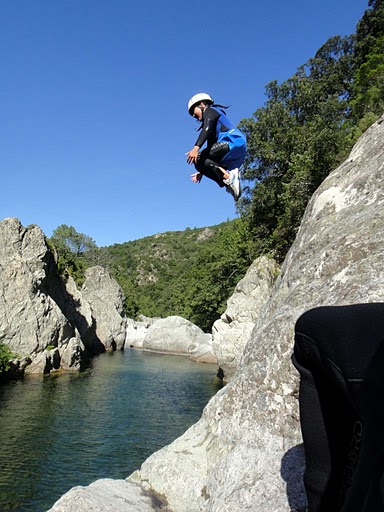 Must have gears not provided by our agency :
Swimsuit
Sports shoes (Water shoes are not allowed, they do not provide adequate protection)
One bottle of water per person
One energy cereals bar per person