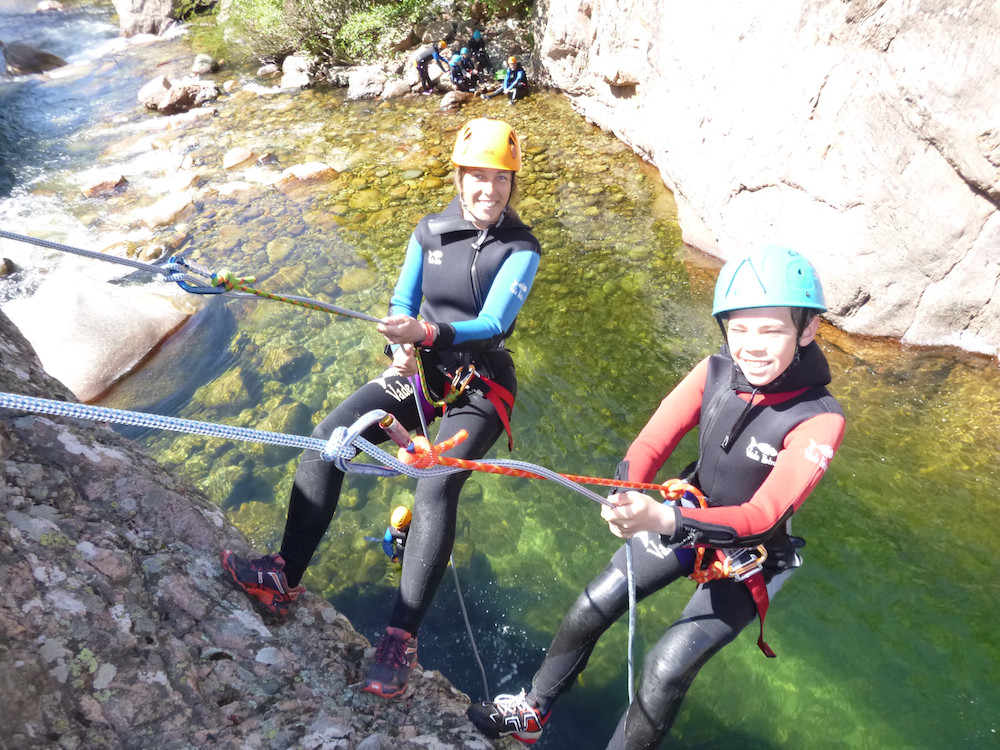 To participate in a descent, reservation is mandatory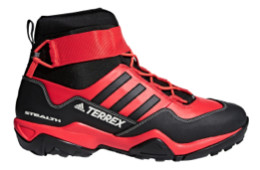 Canyoning shoes are available to rent :
10 € per person
Discover the Gravona River
Mentoring by : a Nationally Certified Canyoning instructor
Number of participants with an instructor : 12
Difficulty : Very easy, particularly suitable for children. We do not accept registrations from children not accompanied by an adult
Age : From 7 years old
Period : July / August
Duration of the activity

:

about 2 hours 30 minutes
Descent duration : 2 hours
Approach walk : 1 minute
Walking back : 5 minutes
Rappel maximum height : 9 meters - No jump is required
Canyoning is a sports activity, each participant must know how to swim, you must be aware that the group will evolve in a specific environment which can be dangerous. Despite the presence of an instructor, an accident may occur and the instructor may not be held responsible for it.
No jump is required.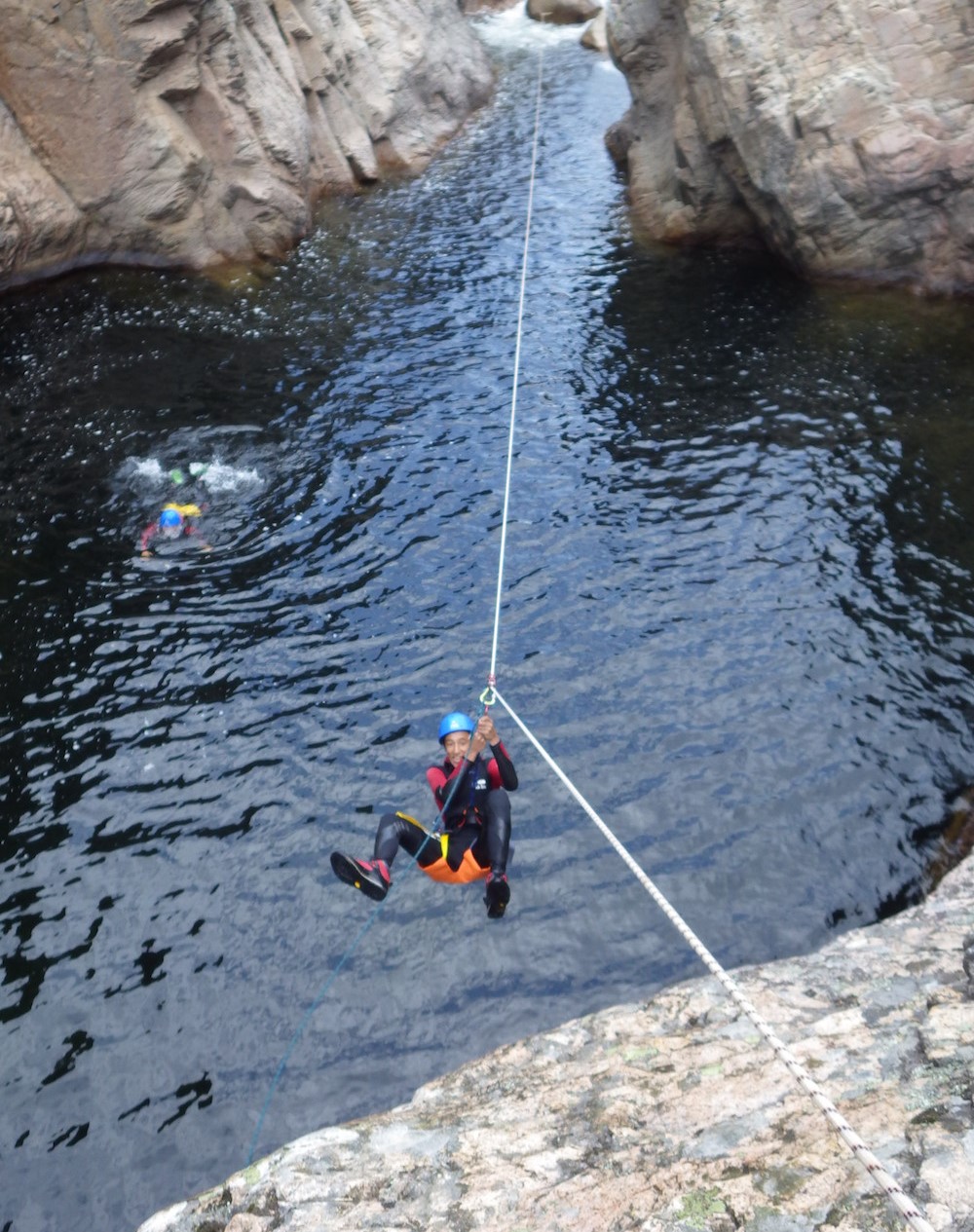 Gears provided by our agency :
Helmet
Harness
Wetsuit
Backpack
Must have gears not provided by our agency :
Swimsuit
Sports shoes if you don't rent its
One water bottle per person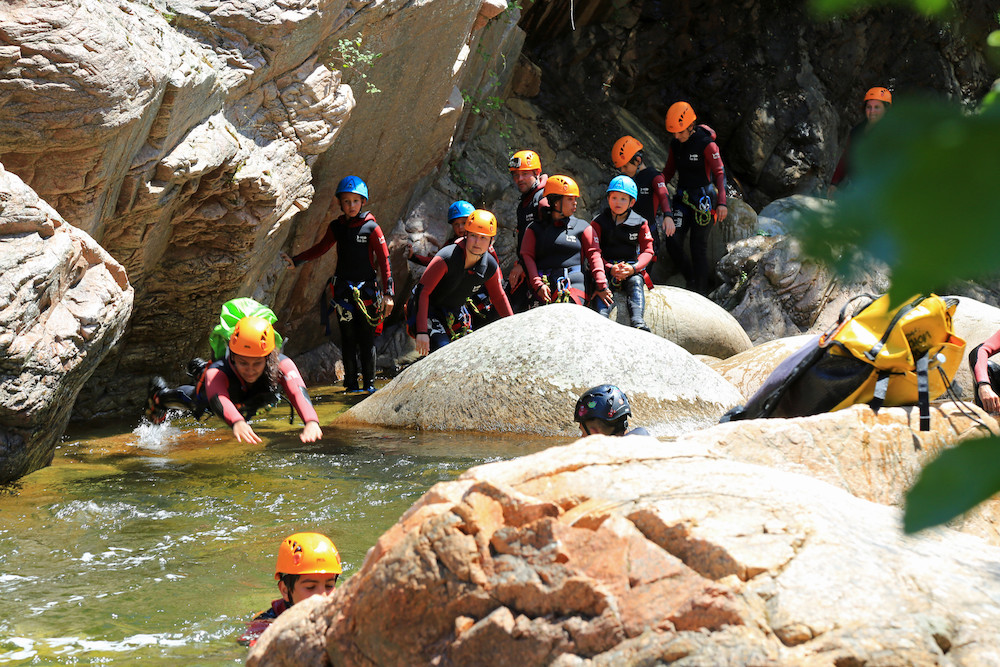 Geographical Situation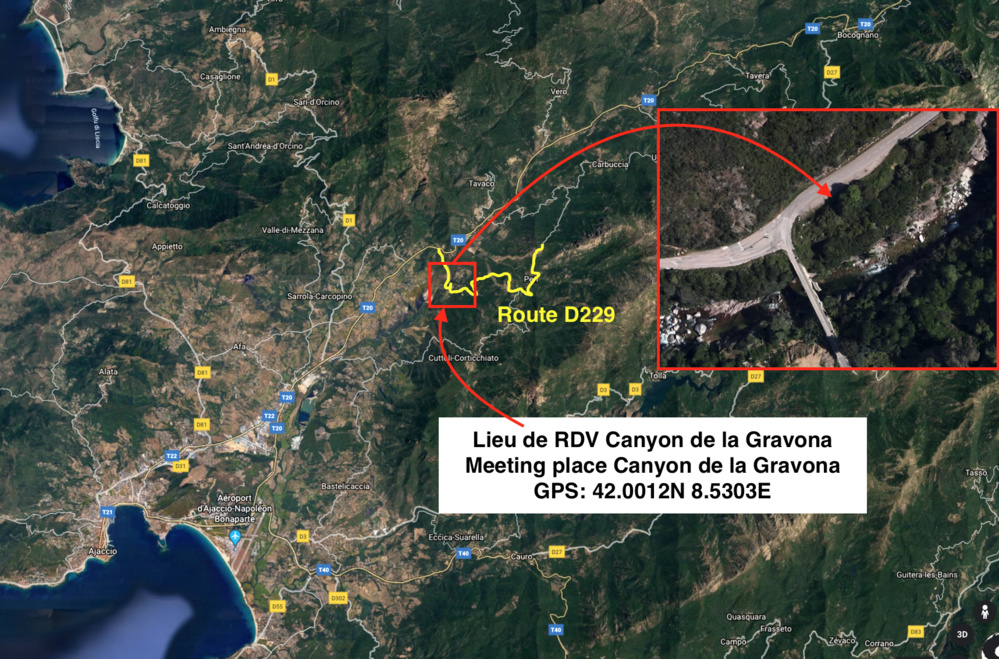 10 reasons to choose the aquatic hike of the Gravona with your children
- A very easy descent perfect for the little ones
- A clear river water with exceptionally mild temperatures
- An ideal family canyon for a first approach to the activity
- One of the only descents in Corsica open to children from 6 years old
- A family canyoning descent easily accessible from Ajaccio (only 20 minutes)
- Certified canyoning instructors who take the time to take care of the little ones
- Canyoning equipment adapted to the smallest sizes
- The possibility of renting special canyoning shoes
- A welcoming nature in an idyllic setting
- Initiation jumps adapted to children


All about the water hiking of the Gravona
The water hiking of Gravona is a suitable activity to the whole family and children from the age of 6 as long as they can swim.

This descent is perfect to take one's first steps in it. Each one will find his own dose of sensations.

The tour is a combination of jumps, swimming and floating, passages of caves, introduction to abseiling, zip line and crossing of a monkey bridge.

All of these will occur in a playful environment for the pleasure of families.

It is a great opportunity to discover the joys of canyoning.