Inscription :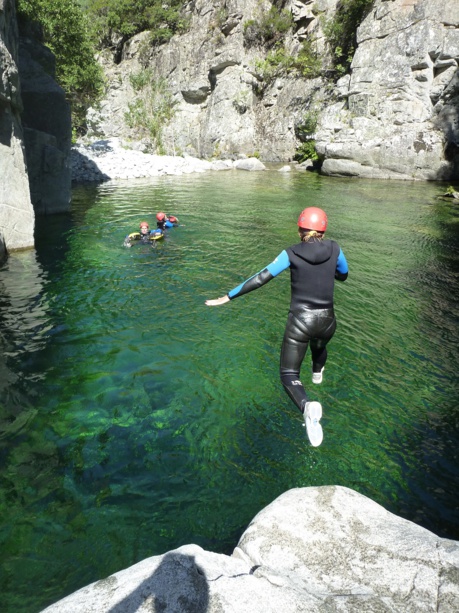 Discover the Tavignano Canyon
This canyon is scheduled daily in July and August
Price : 70 € per person
Mentoring by : a Nationally Certified Canyoning Instructor
Number of participants with an instructor : 12 (6 participants minimum)
Difficulty : This is an initiation level canyon that does not demand any prior experience, a good physical condition is recommended in order to make the most out of this activity.
Age : from 12 years
Period : from June to September
Duration of activity : from 09:30 am to 16:00 pm
Approach walk : 1 hour 30 minutes
Walking back : 20 minutes
>
Photos of the Tavignano canyon
<
No jump is required.
We remind you that canyoning is a sport of white water, to know how to swim is compulsory.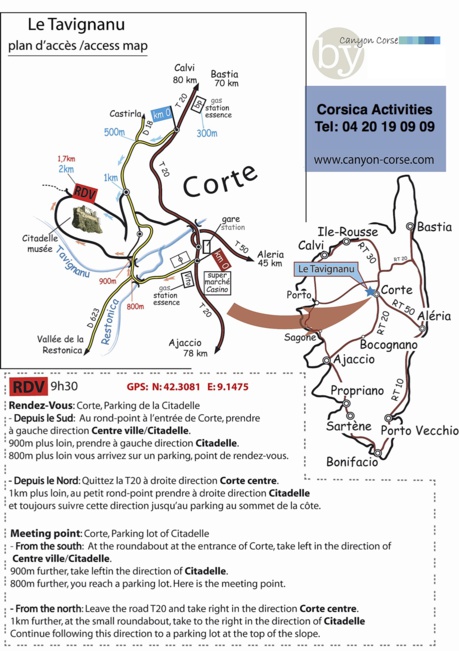 Geographical situation :
This canyon descent is situated in the region of Corte.
Access by car :
From Bastia: 1h10 min
From Ill Rousse: 50 min
From Ajaccio: 1h15 min
Meeting place :
The meeting point for departure is at 9h30 a.m. at the Citadelle Parking in Corte
>
Download the map
<
>
Download the photo of the meeting place
<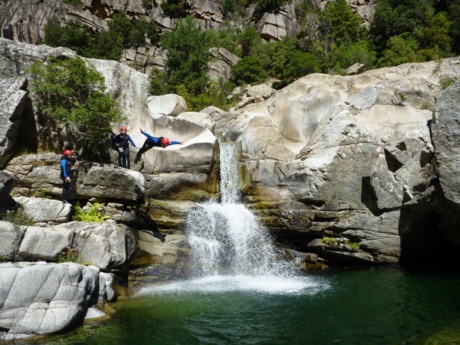 Gears provided by our agency :
Harness
Helmut
Wetsuit
Backpack
Waterproof totes
Canyoning shoes are available to rent : 5€ per person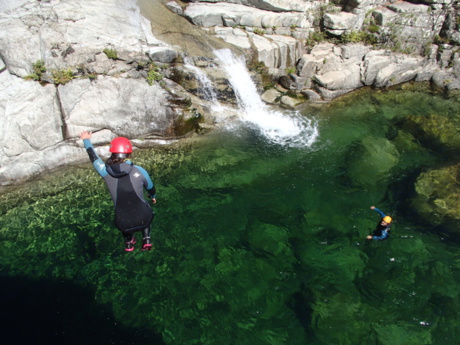 Must have gears not provided by our agency :
Bathing Suit
Sports shoes (Water shoes are not allowed, they do not provide adequate protection)
One water bottle per person (1L)
One energy cereals bar per person
Picnic food
Video of the Tavignano descent